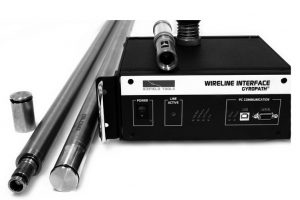 From a home-based start-up with only 1 employee—the entrepreneur himself, with the support of Synergie Industries Inc., Icefield Tools Corporation has grown to a well-structured company with a complete management team and 14 employees. It not only moved to a larger facility and increased production capacity to meet demand from around the world, but also implemented Lean Manufacturing and Planning tools and processes and diversified its business and R&D efforts to expand into oil & gas industry.
VISIT THEIR WEBSITE
From Mel Sauve, CEO of the company Global Growth and BAB member for Icefield Tools, to a previous BAB member J.B.
2012-07-16
"John
I just came back from the Yukon on Sunday…the trip went very well and I most enjoyed working with Olivier Pellegrin – what a class guy…and the new team at Icefield Tools – Lee Randell and A.M….
I believe that we provided them valuable insight in growing their business profitably.
Olivier also organized a fishing trip which gave me a chance to see the territory and then participate in some dinners… All and all it was a thoroughly enjoyable trip and I felt that I made a contribution to the development and growth of Icefield Tools.
Thanks for the support…
Mel"
From Erik Blake, CEO Icefield Tools
2009-02-20
"YBDP has been invaluable to us during a period of rapid growth. By assembling various advisory boards over a period of time, our company was able to tap the expertise that we needed when we needed it. It is one of the most beneficial government program we have been involved with.
Erik"
From Lee Randell, Chief Operating Officer of Icefield Tools
2012-02-28
"Good morning Olivier,
Thank you for all of the work that you put into organizing the B.A.B. over the past months, as well as your own participation this weekend. I realize that it's not an easy task, and that it is a significant time investment for all parties involved. The session itself was invaluable to me; both in terms of independent perspectives from the board members as well as their significant expertise. After finishing last night, I was left with a concrete set of plans that will help the company to manage it's current, relatively rapid growth. In particular, I was impressed that the focus of the group was on specific actions, rather than broad mission statements or bureaucratic policies/procedures. The difference in our day to day operations will be significant.
Warm Regards
Lee Randell, Chief Operating Officer"
From Lee Randell, Chief Operating Officer of Icefield Tools
2013-09-28
"Dear Olivier,
Thank you very much for all of your support. I cannot express how valuable it is to us. Your time, and your expertise are a tremendous asset to Icefield Tools.
Warm Regards,
Lee Randell"
From Erik Blake, CEO of Icefield Tools
2013-09-30
"Hi Olivier,
Thank you so much for your support and confidence! It means a lot to me.
Cheers,
Erik"