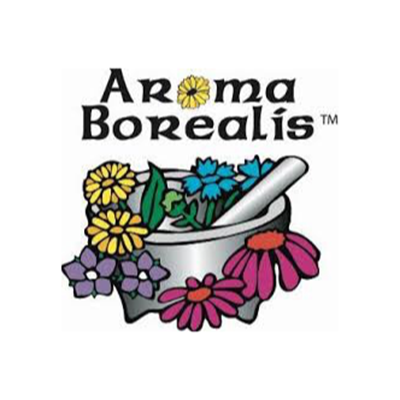 In this example, we highlight the significant development of the manufacturing capacity and distribution of Aroma Borealis products across Canada. Before Synergie was involved, Aroma Borealis' sales were primarily local in Yukon; with the involvement of Synergie to implement the recommendations as a result of Business Advisory Board sessions (BAB), Aroma Borealis manufactures and sells its cosmetic products in more than 63 stores across Canada and around the world, as well as on line. In addition, Aroma Borealis also evolved from a style of home-based producer to a modern cosmetic manufacturer in terms of facility and process.
VISIT THEIR WEBSITE
From Bev Gray, CEO Aroma Borealis
2007-12-17
"We have gained so much in the process that it is really hard to express to you the gratitude we feel.
Olivier Pellegrin, business advisor and project manager has gone above and beyond to help us to move ahead in our business goals. He organized our Business plan, Business Advisory Board meeting, facilitated the meeting and agreements. (..). Without Olivier I don't think we would have progressed to the point we are at. He has assisted us with every area of our business. His expertise is vast (….).
I would recommend that this program be extended to other business in the Yukon. Sometimes in small business you can feel overwhelmed and find it difficult to move forward because there are always other priorities and obstacles but the BAB has pushed us in a positive direction and helped us define our goals with clarity. The support and advice has left us feeling like we have a community of advisors that we can call on at anytime to help us answer questions that go beyond our expertise.
Thank-you very much we really appreciate all your assistance."